Partnerships
At Digital Home Convergence Designs, Inc., we are continuously evaluating the latest technologies and products from the world's best suppliers in the digital home space. This includes: home theater electronics, media servers, climate and lighting control systems, other consumer electronics, smart-home equipment and software. We pride ourselves in working with partners and suppliers that provide best-of-breed products, services and support in the industry.
We are constantly seeking partnerships with Architects, Designers, Realtors, Builders, Integrators and Product Vendors , our strongest allies in ensuring mutually successful businesses.
Architects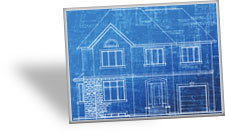 As an Architect, you fully understand the importance of meeting structural, quality, aesthetics and functional requirements when designing a home. Working with us, we will ensure that all your clients' needs with respect to smart home technologies and audio/video systems, are dealt with the utmost attention to detail. We also work closely with the builder to ensure timely delivery of a system that satisfies all the technical requirements in the most cost effective way to the client.
Interested in continued education? »

Please contact us for more info »
Designers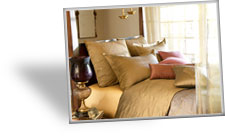 Being a Designer, you ensure the combination of colors, drapes, flooring, placement of appliances and furniture, the use of different lighting techniques, etc., all fully complement each other in a the most satisfying way to a client. Together, we can ensure the choice of lighting controls, audio/video distribution systems and their controls work in harmony with your design requirements.
Interested in continued education? »

Please contact us for more info »
Realtors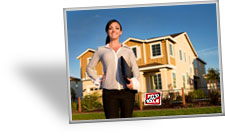 As a Realtor, you always ensure your clients' expectations and needs related to the sale of a property are met, e.g. properly staging a property for maximum appeal to potential buyers, or, properly addressing objections from potential buyers. We will ensure any obstacles related to an existing audio/video system, lighting needs, home network, etc., won't impede the potential sale of a property.
Interested in continued education? »

Please contact us for more info »
Builders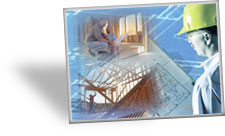 As a Builder, you understand the importance of differentiating your homes from the competition, and working closely with us, we will guarantee such differentiation. Together, we will ensure design requirements and building codes are met to satisfy the technical aspects of a project in the most cost effective way for the client, and in a timely fashion.
Interested in continued education? »

Please contact us for more info »
Custom Integration Professionals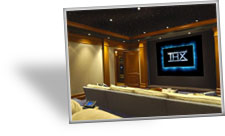 We often collaborate with other Custom Integration Professionals based on the needs of our clients. We offer consulting, programming, engineering services, and general assistance based on our technical know-how. Together, we will provide the best custom solution possible for the client.
Please contact us for more info »
Product Vendors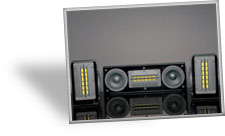 The hardware and software products of our partnering Product Vendors constitute the building blocks of all our designs, and using the right technology is critical for the final outcome of any solution. The flexibility and strength of your products, coupled with our focus on design, integration, and implementation will ensure the maximum satisfaction of the client.
Please contact us for more info »
CA License # 963950 — (831) 240-4494 —