Mission Statement
Digital Home Convergence Designs' unequivocal focus is to provide advanced, yet simple-to-use media distribution and home automation solutions that hide all the complexities of the underlying technologies.
Carl Gadener
General Manager and Chief Visionary Officer (CVO)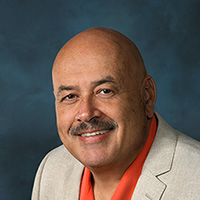 Carl has a MSc. in Computer Science from Royal Institute of Technology — Stockholm, Sweden, and has more than twenty years of experience in the Computing and Digital Home industry.
Carl was involved in the early adoption of emerging technologies, including the Java ™ platform, and early prototypes of the networked home. He was instrumental in driving the adoption of these technologies, and their success, in the global marketplace. He has held several lead engineering, engineering management, program management, and technical evangelism positions at Microsoft, Sun Microsystems, and Xerox.
For more than 35 years, Carl has had a passion for everything Audio/Video related, and has managed to amass an extensive music and movie collection he enjoys with his family. His vast professional and personal experience in both the analog and the digital space of the consumer industry, has prepared him well for the challenges facing consumers attempting to manage their media and home electronics in this emerging network centric world.
Founding Digital Home Convergence Designs, Inc. in August of 2007 marked the culmination of those experiences.


CA License # 963950 — (831) 240-4494 —

Last Updated: January 27 2014 19:09:42